Call from a phone number they'll recognize.
If you run a small business, you know how important it is to look as professional as the big guys.
TeleVoIPs' phone service provides numbers from every area code in the U.S., so you can develop a business presence in Atlanta, Georgia or wherever you need it most.
When you switch to TeleVoIPs, you can choose a 404, 678, or 470 number for the Atlanta presence your business needs, and our friendly VoIP technicians can forward your calls to your central office, no matter where it is. An Atlanta phone number makes it easy to reach prospective clients and businesses in:
Atlanta
Brookhaven
Buckhead
Candler-mcafee
College Park
Conley
Decatur
East Point
Forest Park
Greenbriar
Gresham Park
Lake City
Midtown
North Atlanta
Sandy Springs
Tucker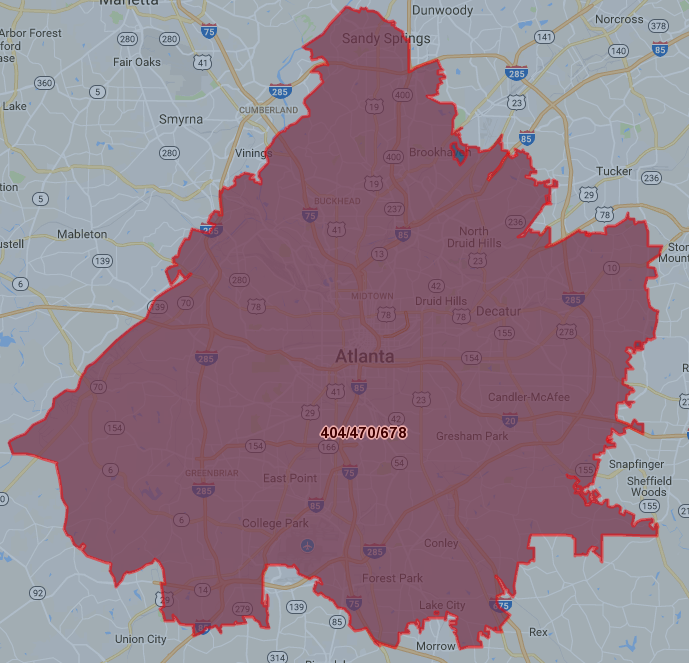 Questions About Our Communication System? Call 470-239-5100
The Atlanta TeleVoIPs Business Phone System Includes:
On-demand business phone numbers for Atlanta and any area code in the U.S.
Local, in-person phone setup and support
Scalable system that will grow right alongside your business
Business phone features at no extra cost:
Auto-attendant/virtual assistant
Automatic call forwarding
Call park/block/transfer
Call queues
Caller ID
Conference calling
Dial by extension
HD voice quality
HIPPA compliance
Intercom capabilities
Mobile app for business calling anywhere
Password protection
Voicemail-to-email transcription
Advanced Business Features:
In-depth call statistics
CRM Integration
Conference bridge
SMS/MMS text messaging
Virtual switchboard for call centers
The TeleVoIPs Difference:
TeleVoIPs promises to take care of your business communication system so you can focus on what you do best—running your business.
We'll be here for you with local St. Pete service, support, and phone numbers, 24/7.
We'll design a custom system that suits your needs, so you can grow your business. From a mobile app that allows you to take your business phone numbers anywhere in the world, to an auto-attendant who will take your calls when you can't, we've got your back.
We've got your Atlanta business covered.
We'll give you the ability to take your Atlanta business across the globe with you — right on your cell phone.
Let us show you what we can do for your business communication.
Chat with us at (470) 239-5100 or request your complimentary quote today.